BECOME A PARTICIPATING YOUTH ON COURSE FACILITY
Interested in becoming a Youth on Course facility?
To be accepted, you must first be a GAM member facility. If you are not yet, please complete the form and include that information in the Comments Section.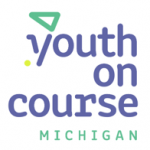 Do you want to help grow the game of golf while building a loyal customer base?
Why not become a participating Youth on Course facility?
Youth on Course players pay no more than $5 for their round of golf, whether it's 9 or 18 holes, plus your facility receives a subsidy per round from the GAM Foundation to bridge the gap between the club's posted junior walking rate and the YOC player's payment. The purpose of Youth on Course is to fill your tee sheet on select days during a specific time slot of your choice. Your club can now fill the traditionally unused times without the loss of revenue and while giving back to the game, providing a safe and fun environment for juniors.

Please consider donating to the GAM FOUNDATION
to support our Youth on Course community