YOC Organization Information
Youth on Course is a great "next step" for young golfers involved in programs like The First Tee, TGA of Southeast Michigan, LPGA*USGA Girls Golf or other golf for youth groups.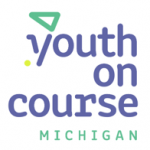 Many times, a junior discovers a passion for golf through these programs but then does not have the financial ability to then get out on the course and play. Youth on Course helps with that by giving young golfers access to golf for $5 or less at participating courses.
If you are interested in getting members of your youth golf organization signed up with Youth on Course, contact Laura Bavaird at [email protected]. 
Youth Golf Organizations Currently Participating in Youth on Course:

Please consider donating to the GAM FOUNDATION
to support our Youth on Course community